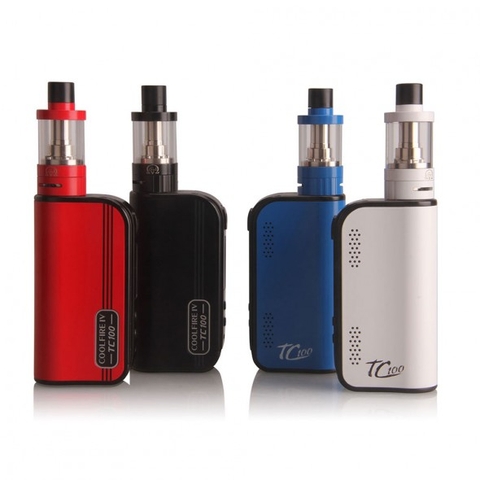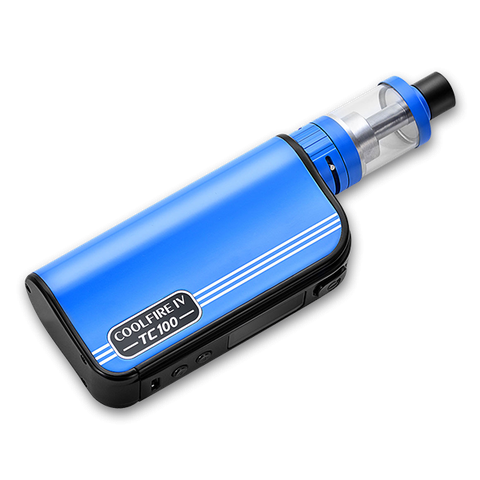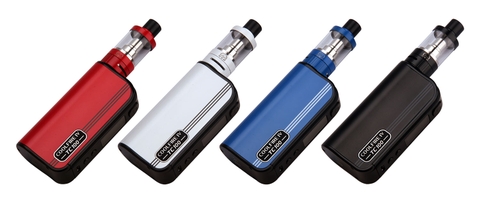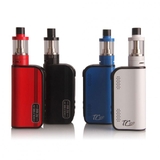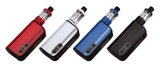 CoolFire IV TC100 Starter Kit
Thương hiệu : Innokin | Xuất xứ:
| | | |
| --- | --- | --- |
| Description | | |
Innokin Cool Fire 4 TC100W Aethon Chipset

The Innokin CoolFireIV TC100 is powered by the Ultra-fast advanced AETHON chipset with 100W of pure power with ClearWave noise cancellation technology. The CoolFireIV TC100 uses the Variable Temperature Control system with 100W output which includes Titanium, Nickel200, and Stainless Steel 316 in TC Mode. Real long lasting internal 3300mAh battery, the CoolFireIV TC100 is designed to be one of the top-of-the-line compact all day vapes. Curved to fit perfectly into your hand, with an ergonomically placed power button, the CoolFireIV TC100 is a true pleasure to vape.

Compact, powerful, durable, beautiful and much more, the CoolFireIV TC100 sets the new standard in vaping excellence. The CoolFireIV TC100 is able to utilize Fast 2Amp Charging and features a greater range of Temperature Control & Variable Wattage, advanced safety protections and 'Vape while charging' Technology. The CoolFireIV TC100 has a flush 510 connection with a spring loaded gold-plated positive pin and durable stainless steel threading.

Operated via three durable buttons with a large, bright OLED screen on the base, the CoolFireIV TC100 is easy to use, stylish and powerful.

Features and Specs:

Kích thước: 3-3/8" x 1-3/4" x 15/16"

Spring-loaded Gold Plated Contact Pin

Kết nối: 510 Threads

Dung lượng Pin: Built-in 3300mAh Battery

Công suất: 6.0 - 100.0 W

Kiểm soát nhiệt: Nickel (Ni200), Titanium (Ti), Stainless Steel 316 (SS316)

Khoảng nhiệt độ: 150-315°C / 300-600°F

Trở kháng tối thiểu: 0.1ohm

Trở kháng được khuyên dùng: Ni200 (0.1 - 0.2ohm), Ti (0.1 - 0.5ohm), SS316L (0.2 - 1.0ohm)

Độ xả tối đa: 30A

Điện áp tối đa: 7.5V

Total T.C. Dry Hit Prevention & Quick Calibration.

UltraFast response: .2 seconds from Click to Vapor!

VDC power output with ClearWave noise cancellation.

Precise Coil Resistance Reading (.00000).

Uniform coil heating eliminates hotspots.

25 – 100W Temperature Control RampUp preBoost.

2AMP microUSB Quick Charge.

Integrated charging safety protections.

Ultra-low standby power consumption.

Chú ý: Temperature control requires the use of nickel, titanium, or stainless steel coils.