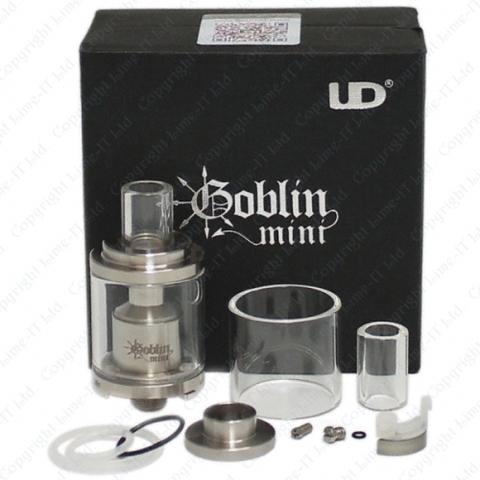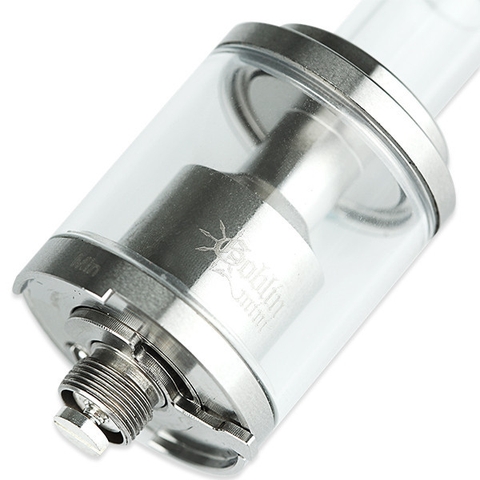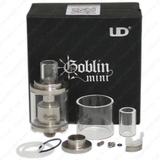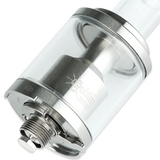 Goblin Mini RTA
Thương hiệu : Youde UD | Xuất xứ:
Youde UD Goblin Mini RTA Rebuildable Tank Atomizer

The Goblin Mini RTA by Youde is the new and improved version of the extremely popular Goblin. The Goblin Mini features a beautiful glass design that is sure to stand out amongst the crowd. This rebuildable tank atomizer is very small in size removing any excess space and material without losing any vapor production.

Tired of dripping constantly? You will be blowing massive amounts of vapor without requiring you to drip constantly due to the Kayfun styled design. The Goblin Mini RTA provides a dripper like experience with the high 3ml capacity of a tank just like a Kanger Subtank.

The Goblin Mini RTA features an innovative new pendulum airflow control ring located on the bottom. It also has four 4mm juice feeding channels. The Goblin Mini RTA also has a single coil adapter included allow you to build coils to your own personal preference.




Features and Specs:


Glass Tank

Rebuildable using mesh, ceramic wick or cotton

3ml capacity

4 post design

510 drip tip compatible

Adjustable pendulum airflow valve

(4) 4mm airflow holes

510 Threaded

304 stainless steel construction

22mm Diameter

Single coil adapter included

Dimensions: 1-3/8"L x 7/8"D (without drip tip)

Due to the nature of this product there is no warranty. This product is for experienced users and requires technical knowledge in order to properly use it.
mportant Note:


Rebuildable atomizer coils and wicks have known risks.

Rebuildables are

for experts, not average or beginner vapers with no multimeter

or knowledge of how to use a meter, or when a meter must be used, or how electronic devices work. These materials cannot safely be used by the inexperienced or those without basic knowledge of electronics.

This is because:



1.

A rebuildable coil/wick MUST be tested carefully with a meter before it is used.


2.

If it is not tested it is entirely the risk of the user.


3. Faulty wicks/coils WILL blow electronic devices.




4.

New coil/wick units must be tested and then used first on a strong basic electrical APV that has short circuit protection.


5.

No new coil/wick assembly should be used on an electronic device until known to be safe.


6.

These items destroy electronic devices if faulty. This is a known issue.
Package Contents:

1 x Goblin Mini RTA by Youde
1 x Single Coil Adapter
1 x Replacement Glass
2 x Glass Drip Tip
1 x Set of replacement o-rings and screws