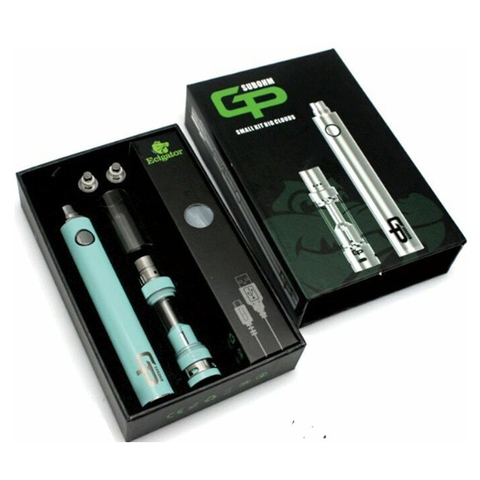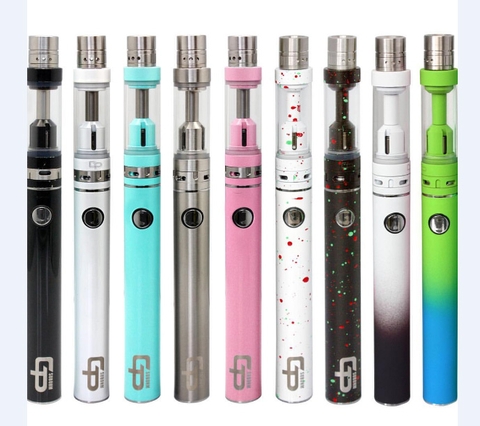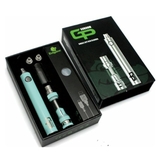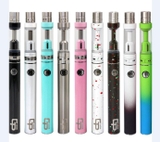 GTP Sub Ohm Starter Kits
Thương hiệu : Ecigator | Xuất xứ: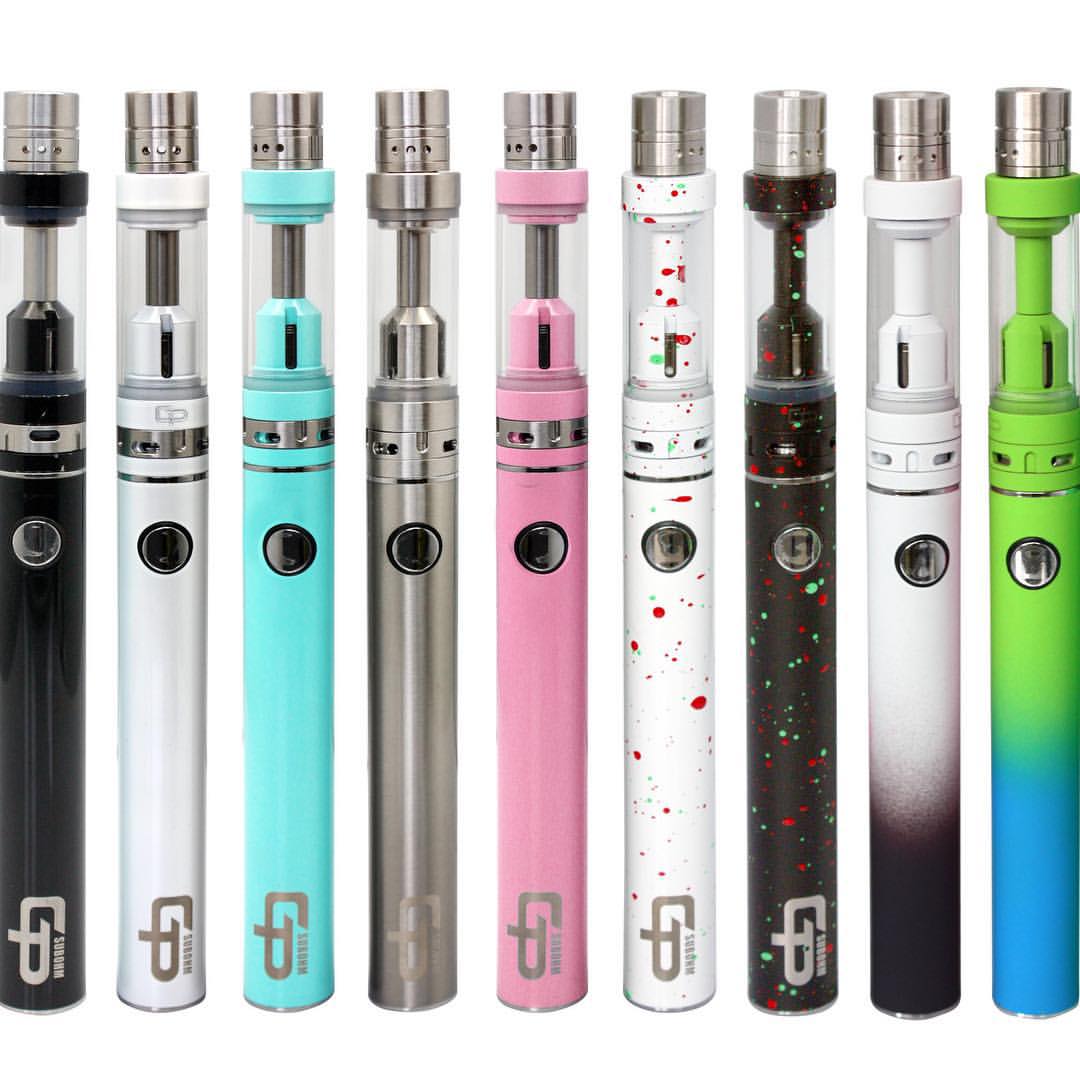 Main Features of GTP Sub-ohm Kit
Full Food Grade 304 Stainless Steel
100% Japanese organic cotton wick
Nontoxic environmentally friendly painting
33W, full-power output battery, full protected
Changeable Pyrex tube
0.5ohm
Micro USB port
Airflow drip tip
Top filling design
General Description
GTP Pyrex Tank
Adjustable ventilation hole on driptip to allow hot airflow mitigated by slipstreaming periodically while you draw
Adjustable Airflow holes on bottom of Tank. Rotate the airflow valve on the tank to control the flow of air.
Top Filling design - E-liquid Filling Steps
To refill a tank first detach it from the battery. Then hold it upside-down and unscrew the top hardware of the tank. Fill on to the side of the tank up to the bottom of the chimney. Do not insert liquid into the chimney. Then let the tank sit upright for at least 3-5 minutes before use.
Pyrex Glass Casing Replacement
When replacing the Pyrex Glass Casing, ensure there is no liquid remaining in the tank or remove the liquid before proceeding. Disassemble the tank by unscrewing both the top and bottom hardware. Replace the Pyrex glass and then reassemble the tank.
GTP BATTERY –honest 1600mah, full power output, 33W
On/Off Mode
Press the fire button 5 times within 2 seconds to activate the battery. The fire button will flash white indicating the battery is active. Repeat this process to deactivate the battery.
Recharge
When the voltage of the battery is lower than 3.2v, the fire button will flash red and the battery will deactivate automatically. Insert the charger into the pass-through and plug it into a power source. Allow over 10 minutes of recharge time before using the device.
Caution
When using low resistant coil/tanks, please make sure the battery is compatible with sub ohm tanks.
If the e-liquid gets trapped in the airflow holes, you may hear a bubbling sound as you vape. Simply take a cloth and wrap it around the bottom of the tank where the airflow holes are located, and blow hard into the mouthpiece several times. This should push the e-liquid out through the air holes and onto the cloth.
To avoid overheating and damage to the tank, it is recommended not to exceed 5 seconds per inhalation and to rest the device for 30 seconds between each inhalation.
Do not use the tank without e-liquid as this will cause permanent damage to the wick and the coil.
For best results, ensure the e-liquid is refilled when it falls below the wick level of the coil. If you experience a burning taste or burning throat sensation, make sure you have enough e-liquid in the tank. If the burning sensation continues, immediately replace the coil with a new replaceable coil.
When the battery is not in use or then placing it in a pocket/bag, deactivate it by pressing the fire button 5 times within 2 seconds.
Never charge overnight or for longer than is needed to fully charge the battery.
Charge in a location that is not near water or in a moist environment, nor in one which is subject to extremes of temperature.
Never charge using equipment that is worn or damaged in any way.
Keep the device and its components out of reach from children and pets.
The product should be used as instructed. eCigator will not be responsible for any damage caused to the product due to carelessness or improper use