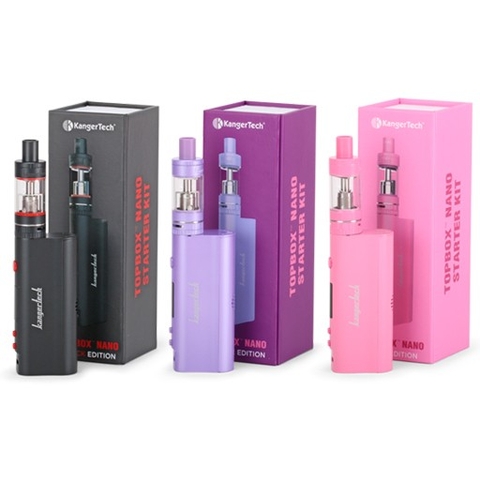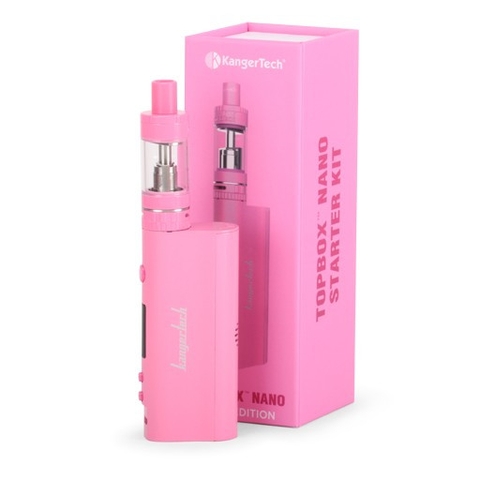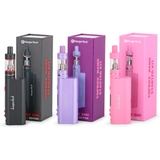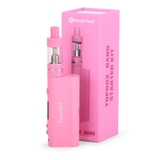 Topbox Nano 60w TC
Thương hiệu : Kanger Tech | Xuất xứ:
The Topbox Nano Starter Kit is an updated version of the Subox Nano Starter Kit. The Topbox Nano Kit differs to the original in that it is now capable of temp control and will now fire up to 60 watts, as opposed to the original 50, as well as firing resistances as low as 0.1ohm. The Nano tank that comes with the Topbox Kit has also been updated with improved airflow (two cyclops slots) and now measures in at 3.2ml capacity as well as being top filling, hence the name!
The Topbox Nano Starter Kit contains just about everyting you need to get vaping (with the exception of an 18650 battery - sold separately), straight out of the box. Like the Subox Nano kit before it, the Topbox Nano kit has an excellent form factor and is therefore very portable.
Whether you're looking for a mouth-to-lung style vape with the 1.5ohm SSOCC supplied, or you're looking to take advantage of the temp control function with the 0.15ohm SSOCC, also supplied, the Topbox has you covered. Lastly for those not interested in temp control and looking for a straight up wattage device for a sub ohm, direct lung inhale, there's also a 0.5ohm Clapton coil! Something for just about everybody. The Topbox Nano kit is available in 3 colours, black, pink and purple.
Contains:
1 x Kbox Nano TC 7-60w
1 x Subtank Nano-S tank - top fill - 3.2ml capcity
1 x Micro USB charging cable
1 x Clapton Coil 0.5ohm
1 x SSOCC 0.15ohm Ni200
1 x SSOCC 1.5ohm
Specifications:
Top filing 3.2ml capacity Subtank Nano
Temperature control
Supports 0.1ohm resistance and above
Wattage range 7-60w
OLED
Micro USB
Spring Loaded 510
Short circuit protection
Overcurrent protection
Over use protection (10 seconds)
Replaceable 18650 battery