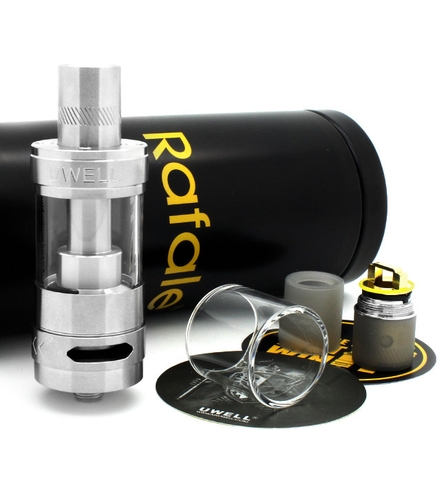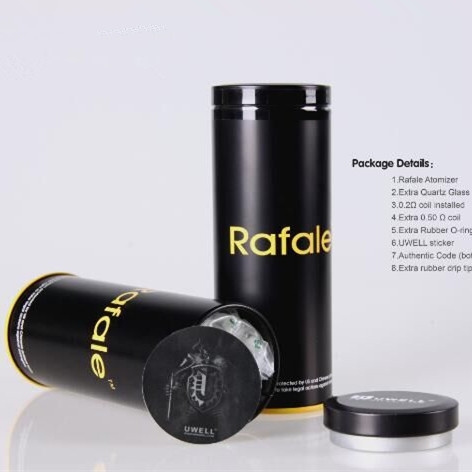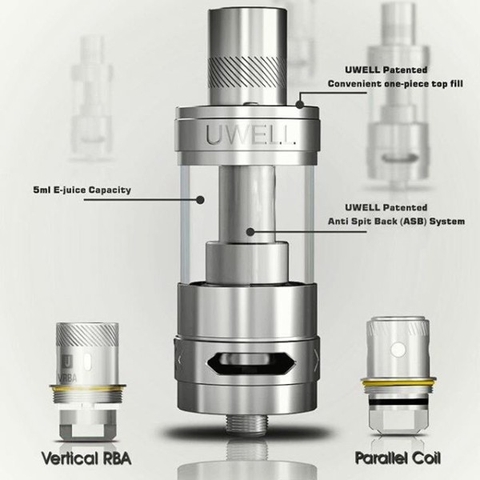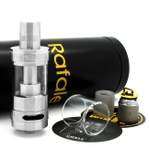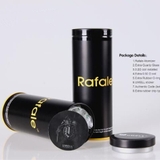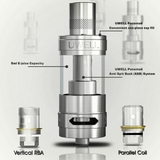 UWELL RAFALE TANK
Thương hiệu : Uwell | Xuất xứ:
Uwell Rafale Parallel Coil Sub-Ohm Tank

The Uwell Rafale Sub-Ohm Tank is the successor to one of the most popular Sub-Ohm Tanks, the Uwell Crown, and features a 5ml tank capacity coupled with a patented top fill system, dual parallel coil structures with a maximum wattage of 120W, precision cut adjustable airflow, and a highly effective anti spitback system. The Rafale features a patented top fill system which is directly opened and closed via the drip tip. When twisted in a counter clockwise direction one and a half revolutions and with the bottom airflow shut off to ensure minimal leaking, the user is then able to use one of the two fill ports to fill the top. Sealing the top is then done in the same manner, turning the drip tip in a clock wise direction to seal the tank section. With a properly gauged nozzle, filling is done extremely quickly and efficiently. Filling the Rafale can also be done in a more traditional bottom method, with two wide crescent ports allowing for high flow into the tank section. Airflow of the rafale features dual precision cut airslots that click into place, with an astounding 3mm height at the highest point and 15mm wide at it's widest point. The design feeds directly and quickly into the coil base, allowing airflow to rapidly enter the system that allows for a near unmatched rate of delivery. The Parallel Coil Structure allows for absolutely tremendous wattage input, with the 0.2 ohm coil rated up to 120W. The design increases overall wire to wick contact area, with efficient and effective vaporization levels. An anti spitback mechanical system is put into place within the chimney, providing an effective barrier that dramatically decreases spitback from occurring, trapping e-juice at the base of the chimney. Designed to provide unparalled performance, the Uwell Rafale Parallel Coil Sub-Ohm Tank is a class leading flagship system.
Product Features:
24mm Diameter
Patented Uwell Top Fill System
5ml Tank Capacity
0.2 ohm Parallel 316 Stainless Steel Coil Structure

60 to 120W
Organic Cotton Wicking

0.5 ohm Parallel 316 Coil Structure

40 to 80W
Organic Cotton Wicking

Dual Precision Cut Adjustable Airflow Control
Patented Uwell Anti Spit Back System
Food Grade Stainless Steel Construction
Quartz Glass

Product Includes:
One Uwell Rafale Parallel Coil Sub-Ohm Tank
0.2 ohm Parallel 316 Stainless Steel Coil
0.5 ohm Parallel 316 Stainless Steel Coil
Additional O-Rings
Additional Quartz Glass Tank Section
UWell Sticker, Manual, and Authenticity Card