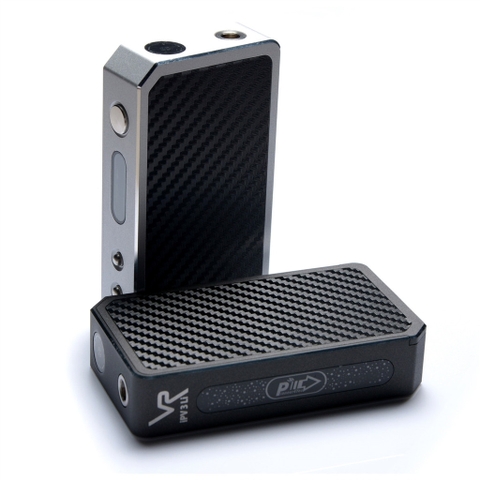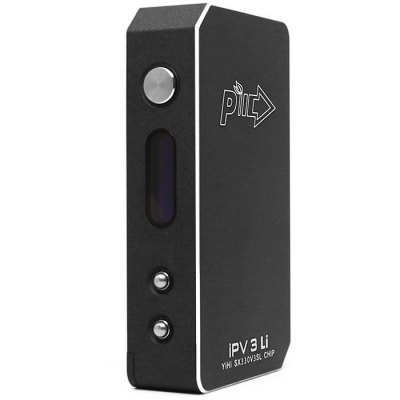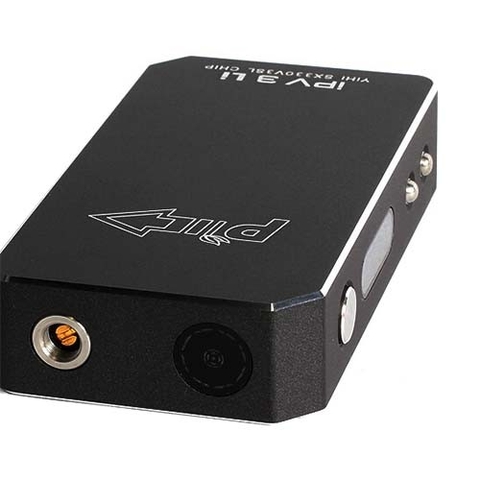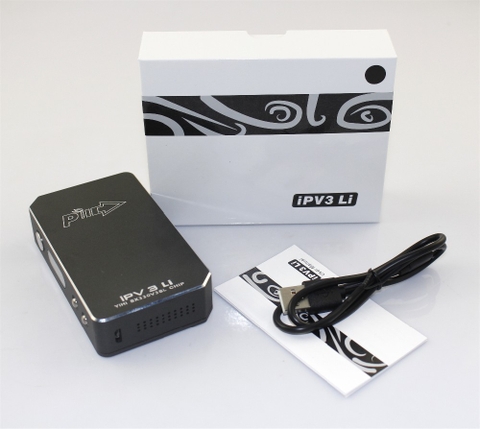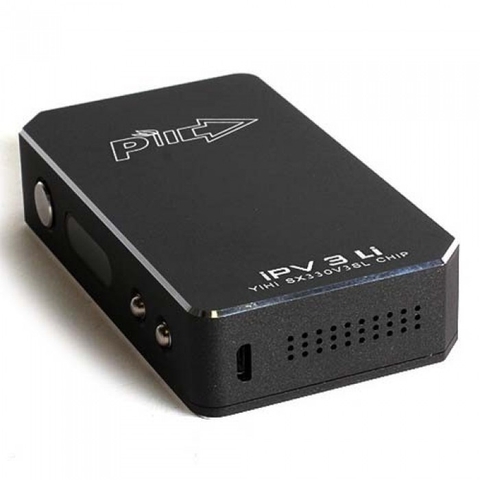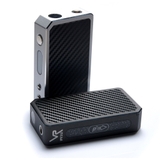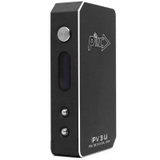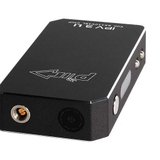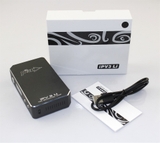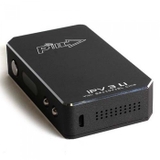 IPV 3Li 200w TC
Thương hiệu : Pioneer4you | Xuất xứ:
| | | | |
| --- | --- | --- | --- |
| | Description | | |
iPV3-Li 165 Watt MOD with Temp Control by Pioneer4you Greenleaf

The IPV3-LI V2 Box Mod by Pioneer4you is the newest version and most updated version of the famous IPV3 Mod. The Pioneer4You IPV3-LI V2 Box Mod packs a major punch, allowing you to go up to 165 watts and fire atomizers as low as .10 ohms! Not to mention the new IPV3-LI V2 Mod features Temperature Control and a Magnetic back cover allowing you to simply change your batteries with no hassle. The Pioneer4You IPV3-LI V2 Mod is controlled and upgradeable box mod with a 510 atomizer connector, it will come out of the box with 165W and will be upgradeable to 200W. The IPV3's Billet Aluminum body features room to use (2) 18650 Flat Top Batteries, which will increase your voltage times two.

The IPV3-LI V2 box mod allows you to control wattage, for better consistency and repeatability. IPV3-LI is equipped with the new SX330-V3SL chip, the chip features Temp Control and gives you the ability to upgrade your firmware to increase the IPV3-LI's watts for future developments. The Pioneer4You IPV3-LI V2 Mod features a OLED display screen so you can see your IPV's wattage, Temperature Control, voltage, battery life, etc. Don't miss out on the IPV3-LI V2, this is the ultimate box mod!

This is an advanced mod for advanced users only. Please be aware that this mod requires knowledge of battery safety and technical know-how to work properly.

---

Update 6/27/2015: A firmware update is now available through the manufacturer's website.

New SXi upgrade package
http://www.pioneer4you.com/article.php?id=27

iPV3 Li 200watt upgrade software with Ti01 and Nickel 200 TC
http://www.pioneer4you.com/article.php?id=26

Firmware notes:

Titanium coil compatibility

Increased wattage from 165w to 200w

Warning: We have not tested any of the manufacturer's software. Download and install at your own risk. Myvaporstore.com will not assume responsibility for any damage to your computer or device this software may cause. Always perform a virus and malware scan on any executable programs before running and installing them.

---

Features and Specs:

Dimensions: 4-1/8"L x 2-1/2"W x 7/8"

510 Threaded

Wattage: 7w - 165w

Atomizer Resistance: 0.10ohm - 3.0ohm

Improved Firing Button

Aluminum Body

Yihi temperature control chipset

Redesigned internals

Takes two 18650 batteries in series (not included)

Yihi SX330-V3Si Upgradeable chip

165 watts upgradeable to 200 watts with a later firmware update

Touch sensor functionality has returned

No direct charging capability

Please note: Temperature control requires the use of nickel coils.


The IPV3-Li will include a 30 day Limited Warranty against any manufacturing defects from the date of delivery. Scratches and discoloration from regular use is considered normal wear and tear and is not covered by warranty.

NOTE: Use special caution when working with Li-ion cells, they are very sensitive to charging characteristics and may explode or burn if mishandled. Make sure the user has enough knowledge of Li-Ion rechargeable batteries in charging, discharging and assembly before use. Always charge in/on a fire-proof surface. Never leave charging batteries unattended. We are not responsible for damage if there is any modification of the batteries/chargers in any form or shape (including pack making). We are not responsible for any damage caused by misuse or mishandling of Li-Ion batteries and chargers.

This device should only be used with rechargeable Lithium Ion IMR batteries with an amp limit of 20A or higher such as the Efest 35A. Using other batteries can be potentially hazardous.

myvaporstore.com will not be held responsible or liable for any injury, damage, or defect, permanent or temporary that may be caused by the improper use of a LI-ION battery. Please have a basic understanding of the batteries you are using and how to care for them properly.